Jurassic World: Dominion Dominates Fandom Wikis - The Loop
Play Sound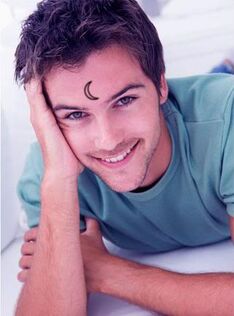 Damien Maslin is a Blue Fledgling residing at the Tulsa House of Night. Next to Stevie Rae Johnson, Damien is Zoey Redbird's closest friend. He has a knack for using big words, is kind and caring and excels academically. He is openly--and proudly--gay. He had been going out with Jack Twist who had an Affinity for "Modern Technology." Damien himself has an affinity for Air. He isn't the same as every other homosexual in the House of Night. He is more on the guy's side than on the girls and is most of the time the one who speaks for the group when he is aware that they are thinking the same thing.
Appearance
[
]
Damien has brown-colored hair and deer-like brown eyes. He is described as cute and looks good in boy's clothes.
Personality
[
]
Damien is extremely smart and has a very large vocabulary. He often uses words like "sycophant" and "zealous." He is extremely caring about his friends and would do anything for them. Always willing to lend a helping hand, he often helps close friend Zoey Redbird set up rituals for The Dark Daughters meetings.
Abilities/Affinity
[
]
Damien has been gifted by Nyx with an affinity for Air. Being gifted with air Damien is capable of :
Aerokinesis
Summoning gusts of wind
Summoning a breeze when he calls on his element.
He can also summon a yellow aura.
Favorites
[
]
Books
[
]
The Mists of Avalon by Marion Zimmer Bradley
Paradise Lost by Milton
The Gates of Fire by Steven Pressfield
TV Shows
[
]
Project Runway
The History Channel
The Bachelorette
Movies
[
]
Rent
300
Movies that star Doris Day and Rock Hudson
anything filmed in old Technicolor
Music
[
]
Musical Soundtracks especially High School Musical
Moulin Rouge
West Side Story
The Rocket Summer
John Mayer
BFF:
[
]
He loves all his friends equally
Movie Star Crush
[
]